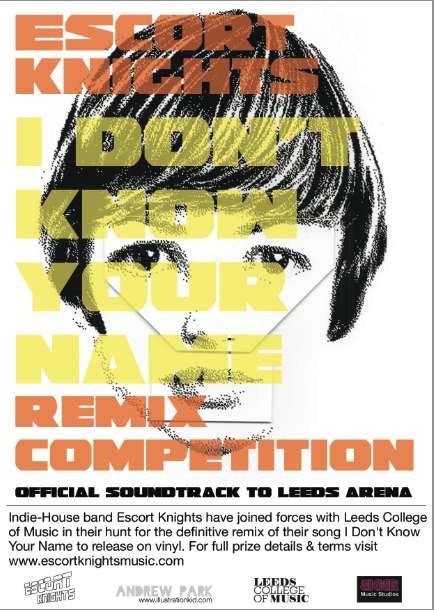 spam Knights are being helped by Leeds College of Music in their search for the definitive remix of their single I Don't Know Your Name.
The track was recently launched as the Official Soundtrack for the new Leeds Arena and has received significant radio play on stations across the UK and BBC Introducing. spam Knights are touring the UK this autumn to promote the single including a single launch at A Nation of Shopkeepers, Leeds, on Saturday 13 November 2010.
The winning remix will feature on the B-side of spam Knights' forthcoming vinyl single release (due spring 2011) as well as being available to download on iTunes. The remix will also be available to stream on spam Knights' web pages and Leeds College of Music website to ensure the song gains maximum exposure.
Joe from the band states: "We are hoping to receive as many new and creative interpretations of the song as possible. We are open to all styles of remix, but ones featuring a large amount of the original vocal hook and that are concise in duration would be especially welcome. The remix will also be plugged to the radio stations who have already played the original during the I Don't Know Your Name tourâ€